Frequently asked questions



All your questions about the UK Fast 50 programme answered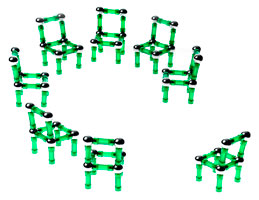 The UK Fast 50 is a ranking of the country's 50 fastest-growing technology companies, based on percentage revenue growth over the last five years. Now in its fifteenth year the UK Fast 50 awards recognise revenue growth driven by leading intellectual property and are a celebration of innovation and entrepreneurship.

Nominations are open to public and private companies, large and small, in all areas of technology, from Internet specialists to life sciences, computers to semiconductors and software to telecommunications.

What are the entry criteria?

How do I enter and what's involved?

In order to enter the UK Fast 50, you will first need to register an account (providing a username and password), this is so you can save the form and return to it at a later date if you need to.

Once registered, you must complete the online nomination form which includes providing details of company revenues over the last five years. Each company is also required to provide soft (PDF) copies of signed accounts for years one and five. Unless a statutory exemption is being taken, these accounts should be unabbreviated and audited.

How many years has the Fast 50 been running?

It was launched in the US in 1995 and quickly expanded worldwide; the UK Fast 50 is now in its fifteenth year and began in 1998.

How is the ranking and revenue growth calculated?

We are looking for the speed of growth, so the ranking is based on the percentage of stated revenue growth over five years. We do not measure current financial performance or profitability.

For the 2012 UK Fast 50, companies are ranked based on percentage growth for each company's stated fiscal year revenues over the last five years (2007 to 2011).

The percentage revenue growth is calculated by year five revenue minus year one revenue, divided by year one revenue.
What is the closing deadline and when are the winners announced?

The deadline for entries is midnight on Friday 14 September 2012. Winners will be announced at the awards ceremony on Thursday 8 November 2012 in London.

How much does it cost to enter?

It's free - there is no fee to nominate yourself or another company.

Can I nominate another company?

Yes, entries can be sent in by the companies themselves or by a third party.

Which region of business do I select?

Please select the region where the nominated company's Head Office is located.

I've entered in previous years, can I use last year's nomination?

No, due to Data Protection, data from previous nominations is not stored. Therefore, entrants are required to complete a new nomination.

Do all entrants have to be publicly held?

No, but private companies must provide financial information and supporting documentation such as financial statements.

I've forgotten my password, what do I do?

How do I enter the Fast 500 EMEA programme?

The Deloitte Technology Fast 500 EMEA is a ranking of the 500 fastest-growing technology companies in Europe, the Middle East and Africa (EMEA), based on percentage revenue growth over the last five years. To enter the Fast 500 EMEA you need to nominate via your local country programme (i.e. UK Fast 50). All qualifying entrants to the UK Fast 50 will have automatic entry into the Fast 500 EMEA.

Who do I contact for further assistance?