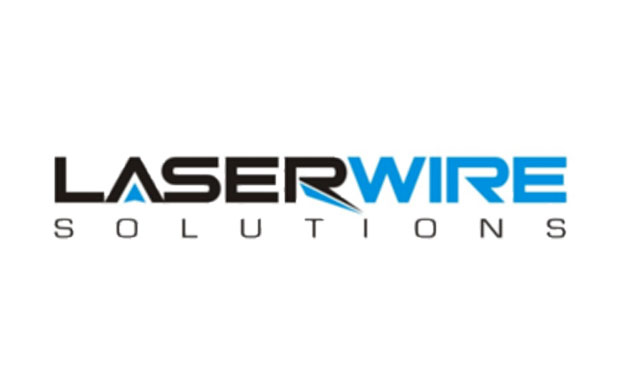 "I've been playing with lasers my whole career," says Paul Taylor, the research scientist turned founder of Laser Wire Solutions. "Many physics disciplines are quite dry but I fell into my PhD because lasers feel more like engineering than anything else."
Taylor left academia in 2000 to apply his skills in the private sector, spotting a gap in the market and launching his own venture in 2011. His Pontypridd-based business specialises in the precision removal of plastic coating from wires. Laser Wire Solutions has become the go-to supplier for "mission critical" machinery, selling into the medical device and space industries – even providing its kit to hi-tech automotive firm Tesla. "It was a crazy idea," he says. "In the beginning it was just me, working on my own."
Laser Wire Solutions still employs just 27 people but is now a major global player, exporting the majority of its products to the US.
The firm grew 230% between 2016 and 2017 but Taylor is not resting on his laurels. "Every time we sell a machine, we satisfy the customer's need for five to 10 years," he reveals. "This means we have to run to stand still." To maintain the current growth rate, Taylor has diversified into a new market: the precision joining of wires.
"In the medical devices industry, once you've removed the coating from your wires, the next step is the joining," he explains. "At the moment, this is done by hand under a microscope. It's a highly skilled job and can be very slow. Other companies have shied away from automating the process because it's so fiddly but we think it's worth the effort." The British government agrees: Laser Wire Solutions recently won a major Innovate UK grant to help boost its R&D capability. "This new revenue stream will help us grow turnover from £5m to £10m by 2020," says Taylor. The move is a no brainer for the firm, he adds: "We can enter this new market through all our existing customers."
The only limits on growth are internal, he claims. "If you grow quickly, you generate a wake of procedures and processes, which is a drag on the business. Our second problem is getting good people."
Taylor is humble about his achievements to date, claiming, "Starting a business is like throwing seed onto the ground. Sometimes it falls on hard, stony terrain and sometimes it hits fertile ground. We're lucky that we're the latter." Yet the young company has created an incredibly successful model, selling low volumes of hi-tech equipment while achieving net profits of around 20%.
"I want to keep growing and serving this market," Taylor says of his future plans. "We want to be a leading light in the Welsh technology industry. As long as we keep moving quickly, we'll stay ahead of rivals and copycats, and saturate markets long before other players wake up to the opportunity."