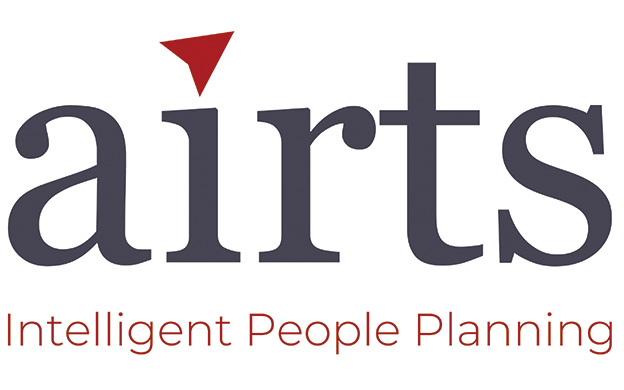 Airts is the Edinburgh-based software house founded by friends Andrew Bone and Dr Alastair Andrew back in 2013. They are the architects of Braid, a planning platform that uses artificial intelligence to manage people and projects. "Braid is business critical," explains Bone. "It is used to plan who is working on what, when, and where, and directly affects things like client delivery, staff morale and financial performance."After achieving a first in computer science from St Andrews, Bone became a software engineer and then later trained as a chartered accountant. "I experienced first-hand what it was like to be a resource," he says. "That's where our product came from. I was trying to make the experience of resource management better for staff, while having business benefits as well."
Bone says that Dr Andrew was the perfect co-founder for the venture. "We met at our first job out of university, working as software engineers, but then we went in different directions," says Bone. "He was doing a PhD on how to use computers to solve large planning and data issues but was growing frustrated with academia. He wanted to apply the technology in the real world." The pair decided to launch Airts to combine their areas of expertise.
The platform has evolved over time. Initially, the focus was on healthcare in the public sector, but the slow pace of the industry proved challenging.
By 2016, the business had pivoted to the accounting and professional services sectors. "We started with the back office but now we have moved to support client-facing teams too," says Bone. By targeting large, global clients, Airts has expanded rapidly: "We are in Poland and the Netherlands," says Bone. "We are being rolled out in six more countries now, all off the back of existing UK contracts."
This fast pace of growth has its downsides: finding skilled engineers in Edinburgh has been a challenge because of competition from all the technology giants based in the city. However, Airts's success has helped convince new hires to relocate from other cities. Airts has more than doubled the size of its team over the past 9 months, going from 12 staff to 27.
Bone plans to expand into other industries over the coming years. "There are applications for Braid in most large people and project-based companies," he explains. "Other verticals include: law, engineering, financial services and healthcare. But we want to press our advantage in the professional services industry before we go too wide. We already have a brilliant advantage: everyone in the world has heard of the Big Four. We haven't started in an obscure niche. Any big company in the world would recognise our client list."