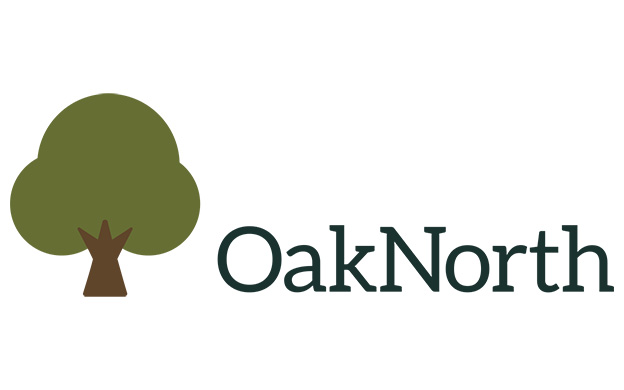 During the fintech revolution of the past decade, many neobanks have emerged. OakNorth's model is unusual in that it aims squarely at a single, underserved portion of the market: entrepreneurs – and is being tackled as both a bank and a platform. Founders Rishi Khosla and Joel Perlman – both serial entrepreneurs – came up with the idea for the business in 2006 when they were struggling to secure working capital to support their rapidly growing business.
"They saw that there was an opportunity in the market to lend to small-to-medium-sized enterprises," says chief financial officer, Cristina Alba Ochoa. "These businesses were typically waiting three weeks for lending decisions to be made, and the service was sub-optimal."
OakNorth Bank uses a combination of industry knowhow and automation to complete complex loans in weeks rather than the months it takes their high-street counterparts. Instead of looking purely at assets, it takes into consideration the business model and growth potential of the businesses it supports. "Giving entrepreneurs a quick answer means they can maintain momentum," says Ochoa.
Lending is funded by the savings side of the business: OakNorth Bank has around 60,000 savings customers. The bank issued its first loan back in 2015. The bank has now backed 600 businesses, delivering some £4bn in loans. Crucially, it is backing the right kind of business: £750m has already been repaid.
Growth of the business has come from using the platform to lend in the UK and by licensing the platform to other banks. "We licence our lending platform to other financial institutions," explains Ochoa. "We have 12 clients at different stages of implementation." Her vision is to see hundreds of international banks using OakNorth's platform around the world.
The OakNorth group has also received over $1bn of investment from the likes of Clermont Group, Coltrane, EDBI of Singapore, GIC, Indiabulls, NIBC, Toscafund, and SoftBank's Vision Fund.
OakNorth Bank will continue to have exclusive access to its platform in the UK. Being both the platform and a user of the platform has many benefits: "We will be able to make constant improvements," Ochoa explains. "We will continue to iterate the platform."
The make-up of the team reflects its commitment to innovation: 22pc of OakNorth's 650 staff are engineers. They are not just focused on building the platform but also on collecting and harnessing data in a way that makes the lending process even more efficient. "The big banks have way more data than us but it's not stored in a way that makes it easy to measure or use," says Ochoa. "Our data is organised in a way that helps us make better decisions."
Many of the bank's staff are also investors in the business, she adds, which has contributed to the company's success. "They only bring deals to the table that they would back with their own money." This employee ownership has resulted in increased agility too, she claims: "What we do here in two days, I would have done in a week at other organisations. There is much less bureaucracy and working with a CEO who is also the founder makes it totally personal. That's a good thing."
Ochoa and the rest of the leadership team have big plans for the business: "Our vision is to redefine lending to lower mid-market businesses," she says. "This is missing globally."