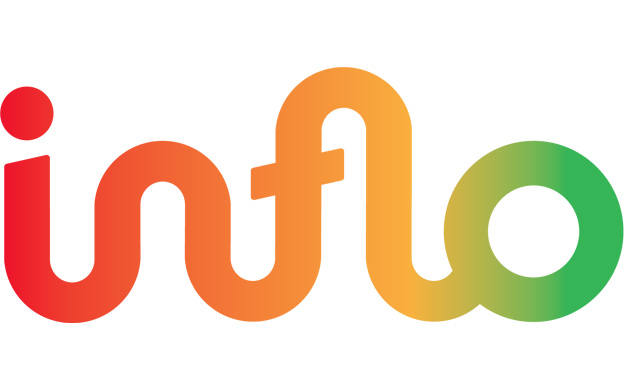 Inflo makes its debut in the Fast 50 this year and is one of several fast-growth companies offering support to the professional services sector. Former PwC accountants Mark Edmondson and Graham Clark founded Inflo in 2016 to help accountancy firms outside the Big Four leverage sophisticated tools such as data analytics and workflow management. Inflo's Cloud-based service is now used by more than 1,000 firms across 120 countries.
"Genuinely, from day one, our mission has been to transform the accounting profession," says Inflo Chief Financial Officer Justin Januszewski. "We are democratising technology for all audit firms."
Inflo's platform is comprehensive. It doesn't just offer data analytics - it includes structured collaboration, a proprietary data-driven audit methodology, workpapers documentation and an innovative data ingestion tool, which helps finance teams efficiently and securely extract raw data from their accounting systems to share with their advisors.
"Everyone stumbles at the first hurdle with data analytics: how do I get the data into a standardised and reliable format in order to analyse it?" says Januszewski. "We have developed a proprietary method, and, to date, there isn't a single accounting system that we haven't been able to extract data from. Even the largest firms have struggled with this challenge."
Crucially, this process is fast as well as robust: data loads are processed on average in half an hour. "That's a massive leap forward," says Januszewski.
Growth in the early days came from "selling the vision to early adopting firms", he says. Edmondson and Clark would drive up and down the A1 from the Inflo base in Houghton-le-Spring, outside Sunderland. But since then, worldwide expansion has been driven through international accounting firm network and affiliation partnerships. "Accounting firms are well connected and value referrals from peers. So once we delivered value to a firm in the UK, for instance, they shouted about the benefits of our technology and working with our team to their counterparts in the US or Australia. That spurred organic growth."
One of Inflo's strengths is its quite unique approach to platform configurability. "Accounting firms face the same buy versus build innovation dilemma you see in all sectors. That's an easy decision for the Big Four and the smaller firms, but the firms in the middle were left underserved – too big to buy, too small to build." says Januszewski. "But now these firms can leverage our core platform, layer their own configurations and capitalise on our hybrid approach."
The pace of change becomes harder to maintain as an organisation grows, admits Januszewski. "As you grow, you become less of a speedboat, and some of the more corporate working practices need to be implemented. We're just under 100 people now and so we need more processes and layers of structure within the company."
Being based near Sunderland has been a boon for the fast-growing firm. "We have received grants from Sunderland City Council, which has made having an office here very attractive" says Januszewski. "And we are a remote-first company, so we can hire people from all over the UK, as well as in the US and Australia, where our core team are based." The US will be a focus for the business next year, where demand for innovative audit and accounting solutions is now at record levels.
The management team behind Inflo is playing the long game. Inflo recently partnered with the ICAEW, giving the accounting body access to its software as an educational platform. It will be used by around 10,000 trainee chartered accountants each year. "We will enable auditors at the grass roots to become digital natives as they qualify," says Januszewski. "Two exams will feature the practical use of the Inflo platform, so we are embedding ourselves within accounting education."
"People often ask us when we plan to exit," he continues. "They assume that's naturally the core focus of a high-growth SaaS scale-up business. But we're focused on the long term and the positive impact we can affect. We want to stay in the forefront of a race to become one of the biggest names in accounting and digitally transform the profession we are from. That's our mission."