Top 10 regional UK cities for investment
Cambridge has reached the number one spot to become the most attractive city for hotel investment in the regions in 2021, pushing Edinburgh back two positions to third place, behind Oxford. Manchester and Bath have remained resilient and Birmingham and Liverpool have fallen behind.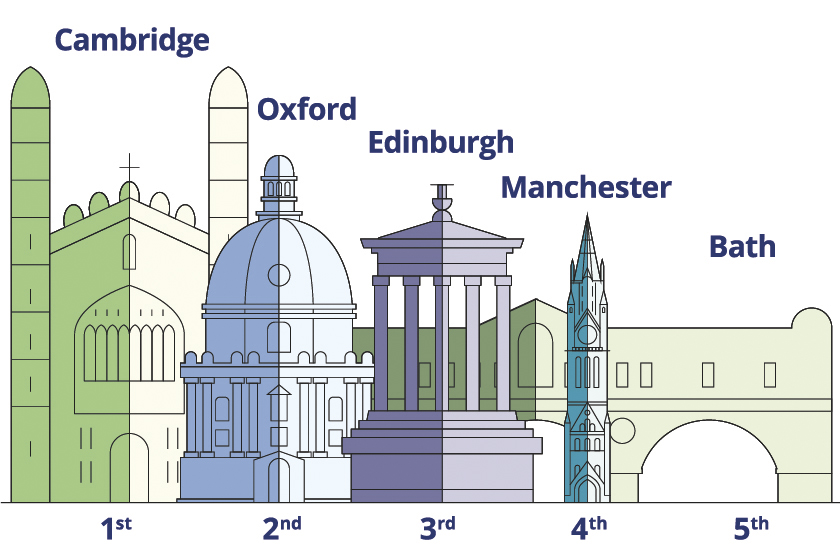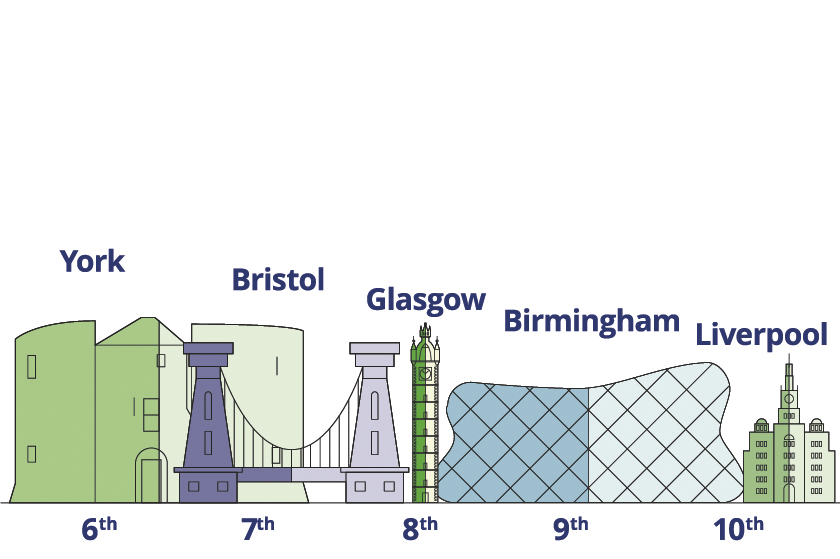 Performance in the UK market
Mixed results regarding revenue and profit growth are expected for both London and Regional UK in 2021. London is expected to see a higher decline in both performance measures vs. the previous year. Pricing expectations for both London and Regional hotels are also expected to be lower than the previous year.
Over a quarter of respondents expect Revenue per Available Room (REVPAR) growth to be greater than 9% on 2020 levels in London in 2021, while 26% expecting it to be below -3%. Similarly, 21% expect RevPAR growth on 2020 levels in the regions to be greater than 9% in 2021, while 17% expect growth to be below -3%.
Gross Operating Profit per Available Room (GOPPAR) growth is expected to be greater than 9% on 2020 levels in London by 27% of the respondents, while 37% expect it to be negative. 21% of respondents expect GOPPAR growth on 2020 levels to be greater than 9% in 2021 in the regions, while 28% expect it to continue to be negative.
32% of respondents expect Earnings before interest, taxes, depreciation, and amortization (EBITDA) pricing multiples to still be greater than 15x for London hotels with 15% predicting pricing below 8x. 40% expect pricing multiples to be below 10x in the regions with 31% expecting higher multiples at 11-14x.
Financing the UK hotel market
Private equity is expected to be the largest source of equity capital for UK hotel acquisitions in 2021, gaining 35 percentage points from the previous year, compared to institutional investors which is expected to wane. Respondents expect that investment will mainly be sourced from the UK (49%) and North America (46%).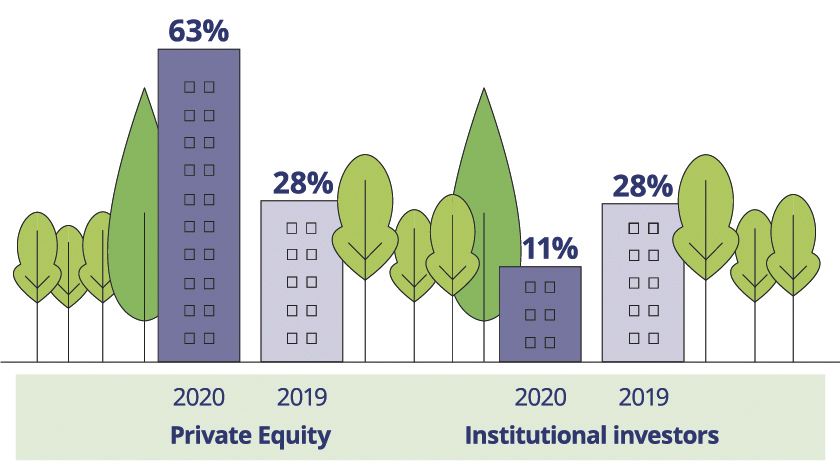 UK outlook
71% of respondents are positive about the long-term future of the UK hotel market and expect a rise in both investment activity (57%) and profitability (61%) over the next 5 years, though just over half believe it will take more than two years for performance to reach pre-pandemic levels. However, half of all respondents believe that a 'No Deal Brexit' will lower the attractiveness of London for hotel investment, while 60% believe the Regional UK would be less attractive as a result of it.