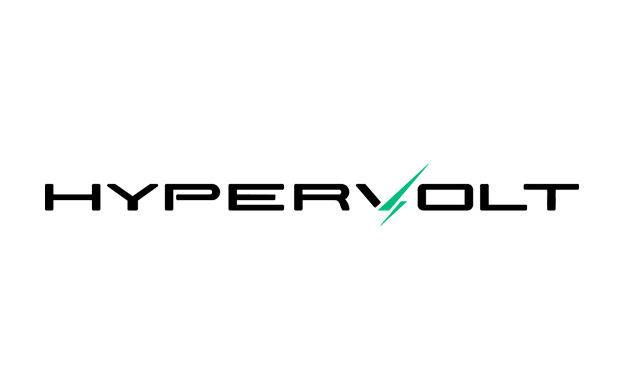 "The real crux of our platform is not the hardware business. It's an enormous data platform," explains Hypervolt co-founder and CEO Flavian Alexandru. "What we're really doing is we're giving folks like OVO and Octopus an operating system to deploy EV charging. The customer benefit is you're going to get a much cheaper energy tariff. The fact that we sell you pretty boxes is the tip of the iceberg."
Established in 2018, London-based Hypervolt manufactures electric vehicle chargers and develops software to support users, energy suppliers, and installers. Hypervolt's chargers start at £630 and offer users a range of charging modes and the ability to control and monitor charging via a mobile app. The chargers are available in white, black and grey, each emblazoned with the company's distinctive green lightning bolt logo.
Alexandru, along with co-founder Ben Edwards, Chief Technology Officer, started selling chargers in March 2021 at the outbreak of the COVID-19 pandemic in the UK. Despite the headwinds of launching during the pandemic, the company has grown to 80 people and secured £8.5m in equity investment from investors, including Shorewind Capital and Baleen Capital.
Alexandru explains that for him, the Hypervolt journey began with a single statistic: "A long time ago, I read about the notion that the sun emits enough energy in a single second to power all human life for 600,000 years. The challenge lies in how to effectively harness and distribute that energy. I found that the distribution of renewable resources like solar and wind energy is a complex process."

"We started the shop with a very long-term plan, with a 30-year plan. It's a good compass for where it could go but we're not trying to not predict too much of the future."


Alexandru says the Hypervolt team is focused on evolving energy trading platforms: "Moving from outdated models of the 1970s to the high-frequency platforms of the 2020s." The impetus for this shift? Alexandru explains that car charging is estimated to account for 30% of energy demand on the national grid by 2035.
In the upcoming year, Hypervolt is on course to achieve a milestone of over 1GW in total connected capacity. This expansion means that, theoretically, if every Hypervolt customer were to charge their vehicles simultaneously, they'd draw about 3% of the UK's energy demand. At the heart of this growth is the Hypervolt UltraGrid, the firm's flagship technology, designed to finely tune consumer demand in real time. With the precision of millisecond adjustments, it can increase or decrease the load across millions of chargers, concentrating efforts by region. This capability aligns consumer use with the availability of renewable energy sources, like offshore wind in the North Sea or solar operations across the country.
Hypervolt chargers contribute to 0.3% of the UK's daily average energy usage, a testament to the significant role the company is playing in the nation's energy landscape—it software is part of the solution to a more energy-efficient grid. "There's a complex engine operating behind the scenes, largely unseen by our customers. In the UK, we have deep data-driven insights into consumption patterns, carbon savings, and even hyperlocal geographic data, such as the Greater London area. We process approximately 3bn events from our device fleet on an average day."
Alexandru highlights that the company's competitive strength lies in the integration of its software and hardware: "Our cost of cloud is 50 times cheaper than our competitors, amounting to our most significant USP. So where we've come into that massive benefit is by doing a vertically integrated hardware-software platform, we're able to operate very, very cheaply. And so that cost allows us to do a lot of things, analytics, realtime event streaming." As a result of its software focus, the company has different hiring demands from its competitors, says Alexandru, sourcing talent from the likes of X (formerly Twitter) and Google.
While the company differentiates itself via its software and has invested heavily—around a third of its team are software engineers—it has faced challenges related to being a hardware business. In particular, Alexandru highlights that sourcing and financing hardware as a young and successful company is complicated, especially in the UK. "Fundraising is the number one challenge. We hit a $43m sales rate at about 11 months old, which is hard to finance. I think it took a while to understand quite how significant of a challenge it is to actually raise funds as a London-based hardware business. I would never start another company in London again," says Alexandru. "Even as one of the fastest growing companies in history at that point, we struggled".
It is early days for Hypervolt, but the company has long-term ambitions. "We started the shop with a very long-term plan, with a 30-year plan. It's a good compass for where it could go but we're not trying to not predict too much of the future," says Alexandru. "If we build a successful business, then hopefully, we'll get the opportunity to do the next thing. We have a partnership in the making with one of the world's largest car manufacturers. And that could potentially see us in as many as 10 markets within the next couple of years. So it's really going to be—in the best of ways—very, very intense."